UX RESEARCH & DESIGN
Great design is essential to business. Our design-thinking lead process permeates our organization and culture. Our designers are leaders in solving complex business challenges while giving users simple and memorable experiences. We specialize in cross-channel, user experience design for web platforms, web-based software applications, CMS/CRM platforms, kiosks/displays, desktop software, custom operating systems and mobile applications. We're early adopters of technology that enables prototyping and collaboration. Our current design stack includes Sketch, Xd, Invision, and Zeplin. Our experienced and collaborative team create experiences that will delight your customers through innovative user experiences and interfaces.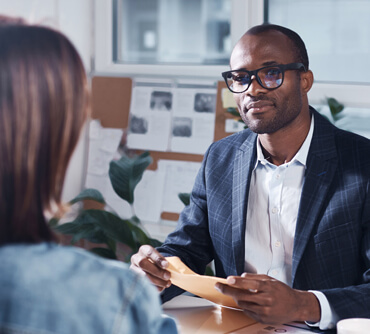 Closer look
How Xinook manage your UX design?
Mobile app UX and UI design services
Cross-platform experience design
UI and UX consulting
Orientations, workshops and training
Want to build your product with a team that establishes a clear design process, meets deadlines, and delivers a spot-on end result? Turn to Xinook's UI and UX services. Our design team is a small design studio within a large software company that will help you build an engaging product easily and quickly.
Our 16 years-long experience has allowed us to craft an efficient design process that brings solid results to our clients quicker. Moreover, our design team has created different types of apps and software systems for all major industries. You can count on their careful root cause analysis, interface architecture and animation design experience, in-depth post-analysis, and more. You will get a polished final product that is equally beautiful and easy-to-use across all platforms.